How to change the location of outlook files
How to change the location of outlook files
Here, we will talk about Outlook's file storage capacity that is increasing day by day and User face Outlook storage issues. Because some user keeps various type attachments, emails in their Outlook account & later face storage problems when he/she install a lot of applications to the same drive. As we all know that each personal drive has its own limit. When we want to save some files on the storage drive, but we can't. Because the storage space approach "red". What we do now, We want to save the new file but it is not possible without removing old files. At that time to avoid this situation, we can change the location of Outlook file. So that we can create more space on that drive to store some new files.
so let's discuss our topic: change the location of outlook files.
I will give you two methods. The first method is to move your profile in other drive and manage through the control panel and second is Run command both are very helpful for changing your Outlook location.
Method 1: Change your profile location through Control panel
Move your profile another drive, where you want to save
Open Control Panel in individual view
Find Mail Setup and open it.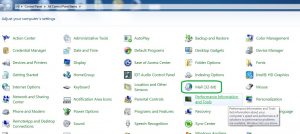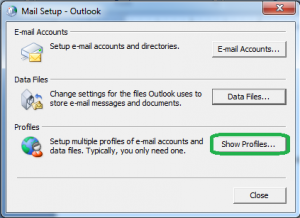 Select your profile and click on properties.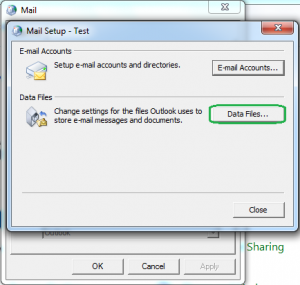 Again Select your profile and click on file location.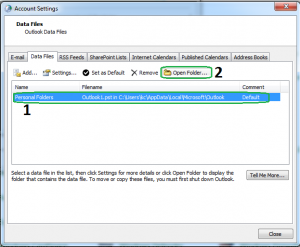 Cut file and past on another drive like D://
Open Outlook select profile (if more than one) some issue face on it Click ok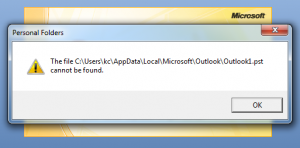 Browsing part appears, save your location where you move your profile.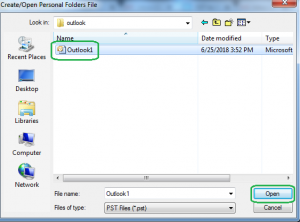 Here finish your first method to "change the location of Outlook files"
Method 2: Using Run Command and go to Registry editor
Open Run Command or Press Ctrl+R then Run window appear
Type "regedit" and click OK then a pop window appears to click yes.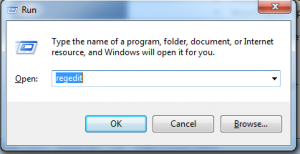 In the left side panel select "HKEY CURRENT USER" >Software>Microsoft>Office>12.0(in outlook 7)>Outlook
(Note: Outlook 13-15.0, Outlook 10-14.0)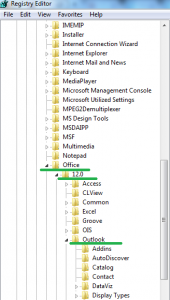 Right Click on right side window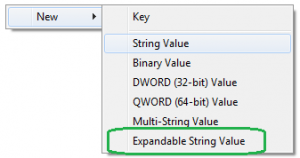 Select New>Expandable String Value
Give the name ForceOSTPath hit enter twice, in value give your file destination
Again create Expandable string Value
Give the name ForcePSTPath hit enter twice, in value give your file destination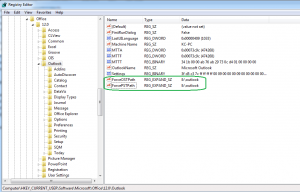 Now when you create a new account your profile automatic save on the give location
I hope your file save in your desired location.
At last, if you do not do above method then use third-party software and convert ost to pst with the desired location
Conclusion: in this article, I showed you "How to change the location of outlook files ". if you have any doubt about this article then comment on below section.