How to Compress PST size of the Outlook Through "compact now"
Increasing PST file size is very common for the Outlook users because Outlook transfers many types of data from one account to another. So its storage capacity needs to be reduced every time to keep Outlook working smooth. Before discussing how to Shrink PST file size I will give related information.
Why Need to Compress PST File Size?
MS Outlook is Microsoft's client mail application and it is also called personal storage manager. Microsoft has launched several editions and the latest version of Outlook 2016 was launched in 2015.
We do a lot of work on Outlook and send or receive many types of attachments. If we store a lot of work or attachment, then the performance of our approach has a big effect, as well as the size of the file increases.
Let's begin to show you, how to decrease your Outlook storage and Reduce PST file size of the Outlook database via"Compact Now" method.
We will give you solutions for two reasons below.
Clear junk & spam folder or Mailbox Cleanup
Reduce PST file size
Both reasons are very genuine which slow down your Outlook performance. So now find an easy solution to fix the speed & storage issues, it will really help to up your Outlook performance, storage, and speed.
Remove Unusual Files using Mailbox Cleanup
For Outlook 7 and below version:
Tools tab> Mailbox cleanup
For Outlook 10 & Above version:
File tab>info>tools> mailbox cleanup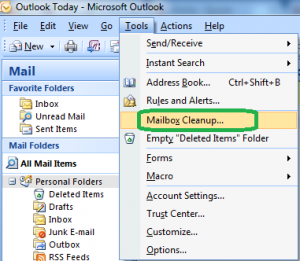 Mailbox Cleanup window appears. if you want to check junk and spam folder size then" click on "View Mailbox size"
Click on "View Deleted Item Size", for check your unusable data and files.
If you are not required these files then click the empty button.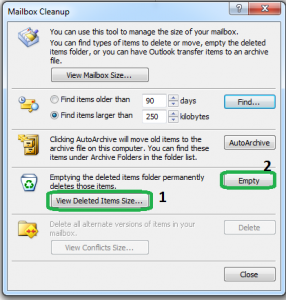 After this process, clean your junk files and spam folders.
Reduce PST file of the Outlook database via "Compact Now"?
The "Compact Now" process is a manual method which is very effective to reduce the PST file. Shrinking the file size also requires when we convert from OST to PST, we forget to use the split option.
We feel after the whole conversion process or after some time, the file needs to be compressed. So today I'm going to tell you how to compress the PST file. Before the process ensures the PST file size.
Follow these steps:
For Outlook 7 or below: Tool tab>Account setting>
For Outlook 10 and above: file tab>Account setting >
Account setting window will appear.
Click on Data files
Ensure that your file is available in the "Data Files" section, if not then add your PST file.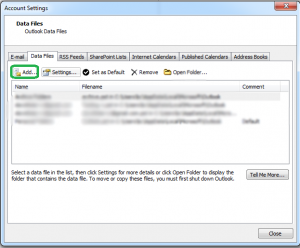 Browsing part appear to select your PST file and OK
After this, Select file which you want to compact and click on the Setting option.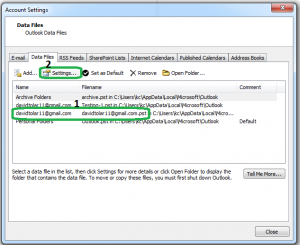 Personal folder box appears, then click on compact after the process. Now close all window.
Congrats, your PST file is successfully compressed.
Now check your file size again.
Note: if your file does not add in Outlook then you need to a use third-party software for reducing file or retrieve MS Outlook file.
Conclusion: I showed you the way to compact/reduce the PST size of Outlook through "Compact Now". I hope you have taken all the steps and have successfully achieved your last point. If your problem still exists, you can comment on the given section. If there are any other related questions about Outlook, then definitely tell me. I will be glad to help you.